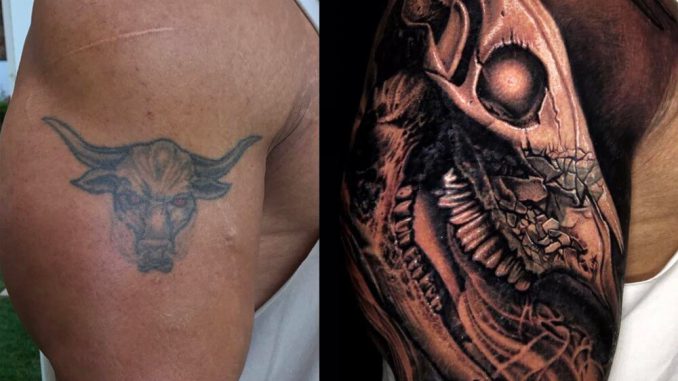 Dwayne "The Rock" Johnson's big right arm just got some big ink.
The Rock recently shared on Instagram his new ink, replacing the Brahma Bull that he was famous for sporting in as a professional wrestler in the WWE.
He describes the tattoo as an evolution of his going from a kid to a full grown man.
"Every detail is a reflection of my own personal history. From the cracks and heavy dama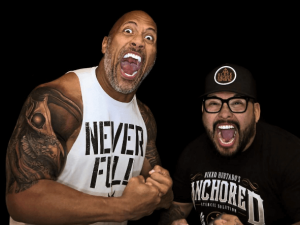 ge in the bone representing life's hard lessons I've learned over the years. Just like scars and wrinkles – I'm so grateful to have 'em because they're earned," Dwayne described.
He also adds, "To the horns, not pointing up or out to the side, but pointing straight ahead representing relentless energy and forward progress. The core and anchor of this image is in the eye. Look closely and you'll find the life, energy, power and you'll feel the MANA (spirit). The eye tells the story of a disruptive positive energy always ready to dent the universe."
It took three different sessions over three days and twenty two hours to perform the tattoo transformation. Renowned tattoo artist Nikko Hurtado, whose clients include Puff Daddy, Jesse James, and Jenna Jameson, performed the work.
Estimated cost of the tattoo would be anywhere from $3300-4400, based off of $150-200/per hour times 22 hours.
To read the entire post, click here.
And according to his last hashtag, The Rock celebrated with some much needed alcohol.
Sounds like a plan to me!