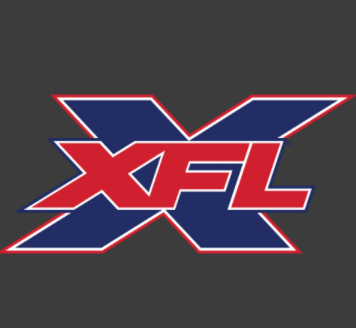 Hollywood's highest paid actor, Dwayne 'The Rock' Johnson and his ex-wife/business partner Dany Garcia along with Gerry Cardinale's Redbird Capital have purchased the XFL football league.  The new group of owners bought the defunct league for a reported $15 million dollars (US) from Alpha Entainment, owned by World Wrestling Entertainment chairman Vince McMahan.
The 8 team/city league stopped play in early March after only five weeks due to the Co-vid19 pandemic. A month later in April, the league filed for Chapter 11 bankruptcy protection on the grounds that the league lost "tens of millions of dollars of revenue due to the coronavirus shutdown.
The XFL was meant to be a spring football alternative to the more popular NFL. Known for it's innovative camera angles, kickoff rule changes and popular head coaches, the XFL was gaining popularity and TV viewership before the league shutdown earlier this year. Former college and NFL coaches, such as Bob Stoops, June Jones, Jim Zorn and Marc Trestman along with Commissioner Oliver Luck brought credibility and integrity to the re-start-up league.
The league was originally instilled in 2001 and folded after that season.
Cities and teams consisted of the XFL in 2020 :
Dallas Renegades, Arlington, Texas
Houston Roughnecks, Houston, Texas
Los Angeles Wildcats, Carson, California
Seattle Dragons, Seattle, Washington
D.C. Defenders, Washington D.C.
New York Guardians, East Rutherford, New Jersey
St. Louis Battlehawks, St. Louis, Missouri
Tampa Bay Vipers, Tampa Bay, Florida