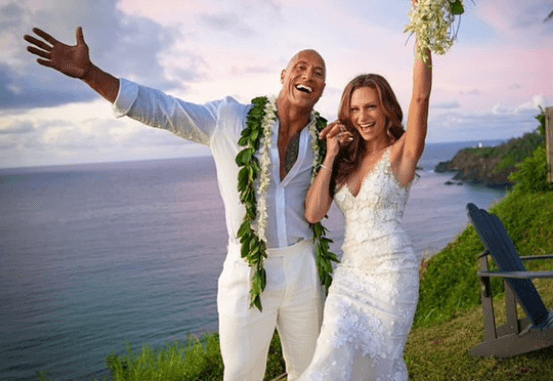 Dwayne 'The Rock' Johnson Finally Ties the Knot to Lauren Hashian in Private Hawaiian Ceremony
Dwayne, age 47 and Lauren, 34, were wed in a small ceremony in Hawaii yesterday. The two first met while Johnson was filming The Game Plan in 2006 and started officially dating in 2007. The newlyweds have two daughters together, Jasmine (3) and Tiana (16 months).
Hashian is a native of Massachusetts and the daughter of Suzanne and the late Sib Hashian, the former drummer for the band Boston. She is a singer/songwriter with a few singles released to her credit.
Johnson is a former WWE pro wrestler, movie actor and producer. His movie credits include Walking Tall, The Fast and the Furious franchise, Moana, and Rampage.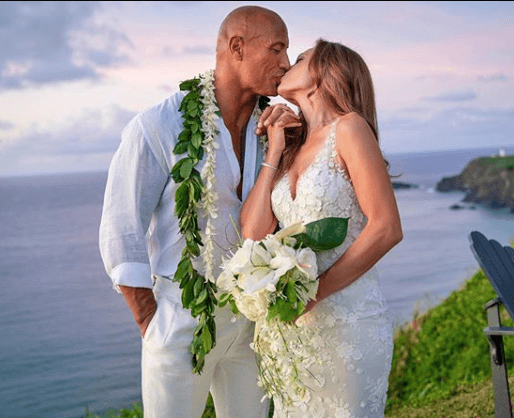 Dwayne had this to say about their special day on his Instagram page:
"Our cups (and tequila glasses ?) runneth over with gratitude.
@laurenhashianofficial and I are deeply grateful to everyone who
worked tirelessly to make this wedding the most beautiful and spiritually
enriching day ever.
No press, no paparazzi, no noise, nothing lavish or opulent – just us and
our family – who all brought with them endless love, support, respect, joy
and vibrant mana.
And a huge mahalo to all of you out there ? for all your lovely comments,
posts, well wishes and positive vibes – it was really cool to see.
So cheers ? in spirit of Mālama Honua – to love and protect all things we
cherish – our lands, oceans, cultures and each other.
A magical day and a good one for the soul.
And tomorrow I'll go right back to my "honey do" role and changing diapers."