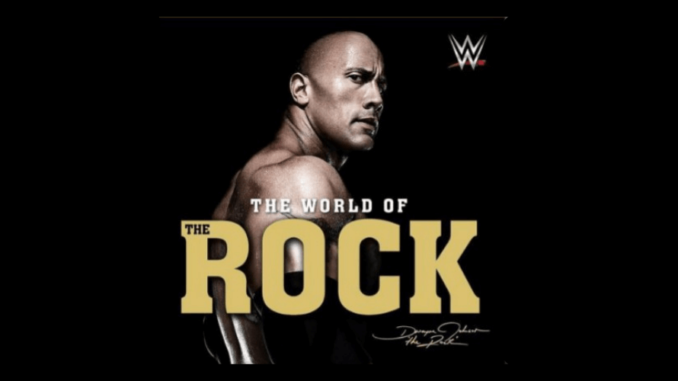 Finally…The Rock Has Come Back to Book!
WWE and DK Publishing have partnered together to compose a 160 page masterpiece about arguably the Greatest WWE Superstar of all time.
Known affectionately as 'The Rock', Dwayne Johnson has entertained millions and millions of fans worldwide in the WWE squared circle. After debuting on Monday Night Raw Nov. 4, 1996 as Rocky Maivia, he would quickly rise to main event status and have legendary feuds with the likes of Stone Cold Steve Austin, Triple H and Mankind, all in stunning detailed pictures in this book.
As the first 3rd generation wrestler in WWE history, his journey to the top was anything but smooth. After being shoved down the crowds' throats, the 'Rocky Sucks' chants starting flooding the arenas every time the charismatic one walked down the aisle.
The 'Great Once' convinced Vince McMahon he eventually needed to turn heel and gave him 2 minutes to speak to the live television audience in his own words, and the rest is history.
This book chronicles The People's Champ's career in never before seen photos, catch phrases, stories and insights into 'Thee Most Electrifying Man" in sports history. Relive his greatest matches, his 'I will outwork everyone' workouts and his conflict to keep doing "the family business" or venture into the unknown: Hollywood.
Click here to check the price on amazon.com. Retail Price $24.99


The perfect coffee table book for any WWE fan, The World of The Rock reveals the whole story behind "The Most Electrifying Man in Sports Entertainment", both in and out of the ring.
Hardcover: 160 pages – Free Shipping with Amazon Prime
Full Color – Completely illustrated
Product Dimensions: 9.3 x 0.6 x 11.1 inches
Shipping Weight: 2.1 pounds
Available in Kindle version and hardcover