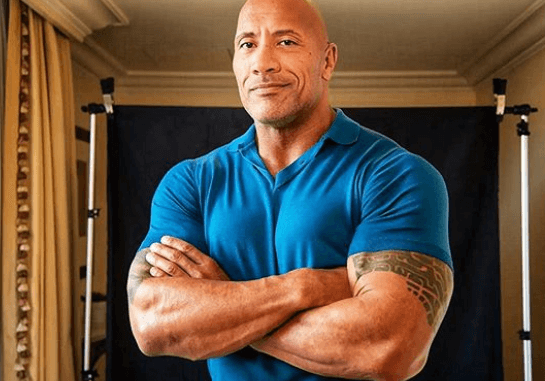 Dwayne 'The Rock' Johnson and his family recently tested positive for the Coronavirus, also known as Co-vid19. Johnson, his wife Lauren Hashian and their two youngest daughters all tested positive. Johnson's oldest daughter, Simone (from ex-wife Dany Garcia), doesn't live with him anymore and has not yet reported contracting the virus.
The Fast & Furious star believes himself and his family were possibly infected through a family member visiting there house in Hawaii.
"I can tell you, this has been one of the most challenging and difficult things we've ever had to endure as a family."
Fortunately, Johnson and Hashian's youngest daughters only had mild cases of covid-19. Johnson offers his advice to stay healthy to all of his family and fans:
"If you're having family and friends over to your house, you know them, you trust them, they've been quarantining just like you guys, YOU STILL NEVER KNOW…Have them tested and if they test positive they stay away, if not, you come over."
He also mentioned in his Instagram video, "So wear your masks. I'm not a politician. I am a man though, who cares about my family deeply and will do everything I can to protect them. But I'm also a man who cares about all of you guys. I don't care what political party you're affiliated with. I don't care what part of the world you're from. I don't care what your skin color is, what your job is, what your bank account says. I don't care. I do care about all of them. And I do not want you or your entire family to get COVID-19."
"Use me as your example," Johnson concluded his lengthy video. "Remember these takeaways that I shared with you and stay healthy, my friends, and I'll see you down the road."
Johnson and his family join other famous celebrities that have tested positive for the coronavirus such as actors Tom Hanks and his spouse Rita Wilson, Bryan Cranston, Antonio Banderas, NBA basketball star Kevin Durant and Olympic track champion Usain Bolt.
As the year 2020 makes it's way into September, Johnson has already had a up and down year. After losing his father Rocky Johnson back in January, he has bounced back by buying the defunct XFL professional football league with business partner and ex-wife Dany Garcia from World Wrestling Entertainment owner Vince McMahon.