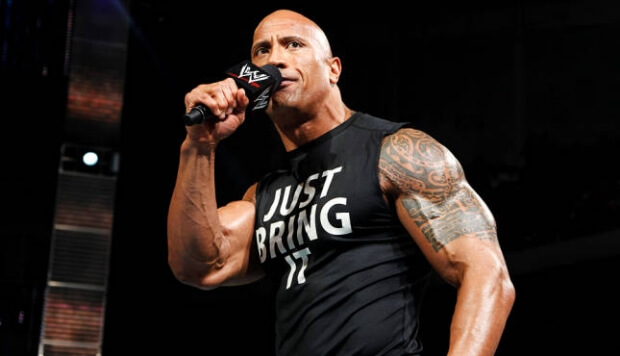 The fourth and possibly final post of The Rock's best wrestling quotes, insults and catchphrases from his time wrestling in the squared circle. Another trip back into the past when the 8-Time WWE Champion was headlining Monday Night Raw and SmackDown episodes weekly.
The Rock woke up this morning at 4am. He sent out his early morning tweet to the world. Then The Rock ate his famous pancakes. Then The Rock went to the gym. Clangin' and bangin'. Clangin' and bangin'. Then The Rock got into his pickup truck and drove right up I-75, right thru Alligator Alley. So The Rock could stand right here, in the middle of this ring, in front of you, in front of them, in front of the whole world, and proudly say…..FINALLY, THE ROCK HAS COME BACK TO TAMPA!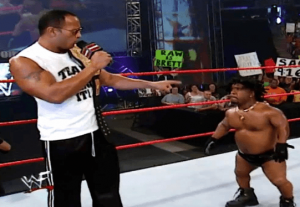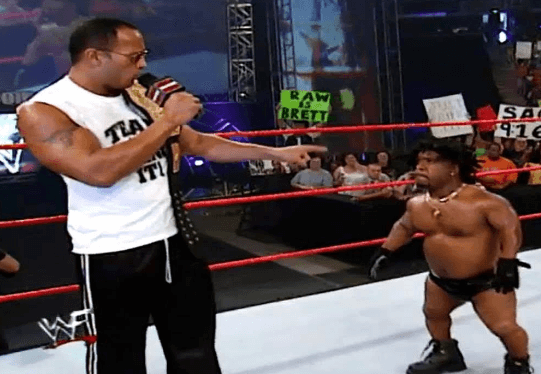 The Rock has got the Sharpshooter, The Rock Bottom and the People's Elbow. And you've got the Spinarooni, the Dipsy Doodle, and the Sufferinsuckatash?!
Okay class, what is 2+2? Do you know Booker T? Oh yeah, I know that, it's Thomas Jefferson sucka!
The Rock's got to do what The Rock's gotta do whether you like it, or not.
Fisher Price called and they want their Spinaroonie back!
Your night, with The Rock whuppin' your ass is about to begin!
The Rock says you've got 5 seconds to get out of this ring before he gives you an ass whipping of a lifetime!
Everyone's looking fine as the day is long…
I've got 15,000 of The Rock's hometown fans calling you an asshole!
How you doing mama? Easy big fellow…
You know Lillian Garcia used to have a job. She used to work at the sperm bank. But she got fired for drinking on the job! No, I'm kidding. A little bit….
Hey, sit your fat ass on down. This is The Rock's show!
It doesn't matter what you think! I had to say that….Consider that an honor!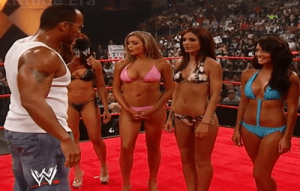 Do we have any pie lovers in the house?
You must all have some good weed here in Anaheim!
Hey Tajiri, I know we've never talked before, but what's your favorite type of pie? Pontong.
What is pontong pie? I'd like to try that one day. You and I, we need to party!
We don't boo you because you support Russia. We boo you because your both a couple of world-class, international assholes!
The Rock stood right here, in this arena and called you an ugly hermaphrodite!
The Rock remembers a long time ago meeting your daddy, Cowboy Bob Orton. And I also remember some cat named Soulman Rocky Johnson whipping your daddy's ass!
Yeah I remember you as a kid backstage Randy Orton, playing with your My Little Pony and picking your nose and wiping it on your shirt. Then you ran away, right past Andre the Giant, right past the Junkyard Dog, and smack dab, right into the middle of King Kong Bundy's ballsack! And I was laughing my ass off!
If you want to see Parts 1-3 of The Rock's best wrestling jokes, insults and catchphrases. Just click here.
Watch The Rock do his best and funniest impressions of Kurt Angle, Undertaker, Rikishi, Triple H and Stone Cold Steve Austin.