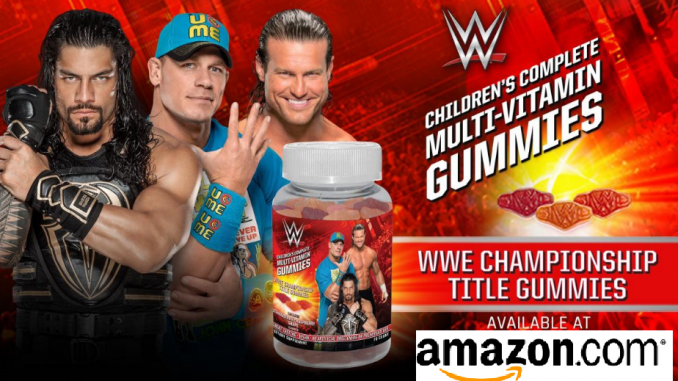 Put the Smackdown on your children's health and get the best multi-vitamin for kids!
The WWE now offers Children's Multi-Vitamin Gummies on Amazon.com. Mindful of children's' health and well-being, the gluten-free and vegan gummies contain a highly beneficial vitamin composition without sacrificing taste.
Approved for children ages two to thirteen (and older), the gummy vitamins are molded like the WWE and Universal Championship belts and come in three mouth watering flavors: strawberry, grape and raspberry.
Because proper nutrition shouldn't be a fight.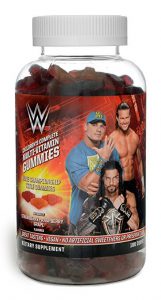 Your children will have so much fun with our WWE belt shapes that they won't even notice they're doing something good for their health.
That earns you the parenting title in our books.
Great Taste: We don't cut corners when it comes to your kids' nutrition. That's why we skip the extra sugar in our WWE gummies and use only natural flavors and sweeteners in our strawberry and raspberry gummies.
Great Health: Don't miss a vitamin or mineral. WWE gummies are designed to be age-appropriate, nutritionally complete supplements for your growing family and are vegan and contain no preservatives or gluten.
Available In: 180-count (90 Day Supply)
Directions:
2 chewable gummies per day by mouth for kids 4 years and older. 1 chewable gummy daily by mouth for children 2-4 years of age.
*Not recommended for children 2 years or younger due to risk of choking. Also available at Bed Bath and Beyond stores.