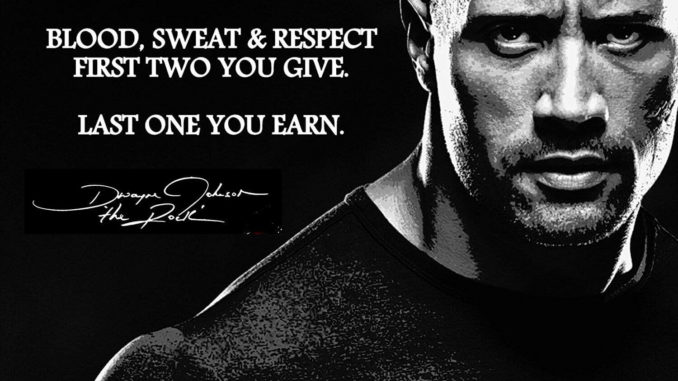 Dwayne Johnson Doesn't Just Say It………He Lives It.
The former wrestling champ turned Hollywood mega star preaches hard work, be humble and be yourself.
He continues to be a source of inspiration for millions of people around the world. Living proof that if you have the drive to succeed, the discipline to put in the work and the ability to persevere you can reach your goals.
Here are 25 Dwayne "The Rock" Johnson quotes and rules for success.
"Success at anything will always come down to this: focus and effort, and we control both."
"The most powerful thing you can be is yourself."
"We are all a work in progress."
"Train Hard. Stay Strong."
"Get your ass kicked. Get back up. Put the gloves on and swing away."
"There's no substitute for hard work."
"Success isn't overnight. Its when every day you get a little better than the day before. It all adds up."
"Wake up determined. Go to bed satisfied."
"Focus and determination always leads to success."
"Think back to 5 years ago. Think of where you're at today. Think ahead to 5 years about what you want to accomplish. Be unstoppable."
"In 1995 I had 7 bucks in my pocket and I knew two things: I'm broke as hell and one day I won't be."
"You have to fight through some bad days to earn the best days of your life."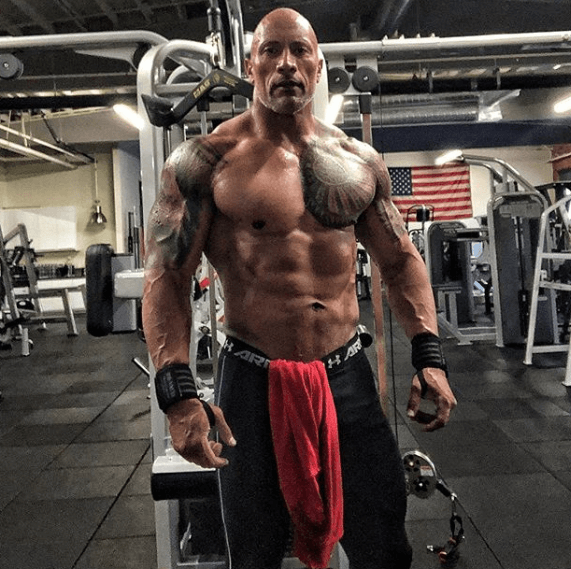 "The first step in achieving your goal is to take a moment to respect your goal. Know what it means to you to achieve it."
"I'll never, ever be full. I'll always be hungry. Obviously, I'm not talking about food. Growing up, I had nothing for such a long time. Someone told me a long time ago, and I've never forgotten it, once you've ever been hungry, really, really hungry, then you'll never, ever be full."
"I like to use the hard times in the past to motivate me today."
"Blood, sweat and respect. First two you give. Last one you earn."
"We do today what they won't so tomorrow we can accomplish what they can't."
"Progress through Pain. Strength through Struggle."
"Not only do I think being nice and kind is easy, but being kind, in my opinion, is important."
"Remember, when you're good at something you'll tell everyone. When you're great at it they'll tell you."
"If something stands between you and your success, move it! Never be denied!"
"Success isn't always about greatness, it's about consistency. Consistent, hard work gains success."
"If you tell me there's something I can't do, I will want to do it even more. Especially when it comes to entertaining."
"It's never about how you start. It's always about how you finish."
Click here to read his wrestling quotes.
*Be sure to leave a comment below as to your favorite quote!