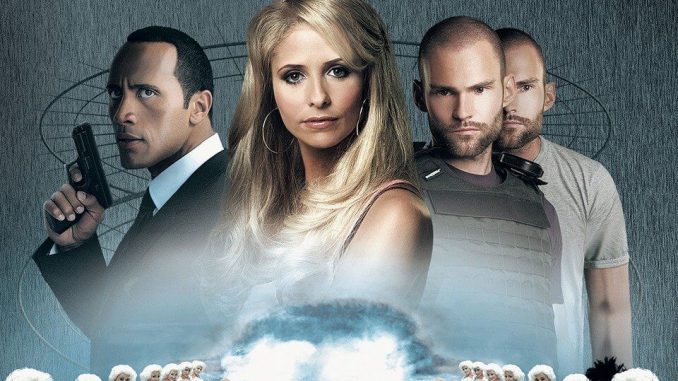 Every actor or actress hopes their next film will set box office records or be nominated for an Oscar. But not every movie goes as planned once the film debuts on the red carpet.
Do you remember George Clooney in The Good German? It raked in a paltry $5.9 million in 2006. Russell Crowe didn't exactly light it up in The Nice Guys ($36.2 million). I bet Will Smith would like to take back his role in the 2015 movie Concussion ($34.5 million).
These guys have won Academy Awards, Golden Globes, and American Music Awards. Some of the most famous and accomplished actors on the planet. And yet, they still have movies that flop. Every actor or actress is entitled to a lackluster movie in the money department. Even The Rock.
Here is a list of Dwayne "The Rock" Johnson's five lowest grossing movies and films.
Source: boxofficemojo.com As of July 2017.
5. Doom
Dwayne portrays Gunnery Sgt. Asher "Sarge" Mahonin in this video game to movie adaptation. He leads a team of space marines on the planet Mars to combat humans mutated into monsters.
Released: 2005
As Gunnery Sgt. Asher "Sarge" Mahonin
Total Gross: $55.9 million
Still made more than: Get Rich or Die Tryin' ($46.4 million)
4. Snitch
Johnson takes the role of a father trying to save his son from a lengthy prison sentence after receiving a package of drugs. He goes undercover and helps bring to justice a key contributor in the Mexican drug trade.
Released: 2013
As Business Owner John Matthews
Total Gross: $42.9 million
Still outgrossed The Place Beyond the Pines ($35.5 million) in 2013
3. Gridiron Gang 
The Rock stars as a counselor at a youth detention center in inner city Los Angeles. He forms a football team to help teach the "losers" to become disciplined, responsible, mature and turn them into winners.
Released: 2006
As School Counselor Sean Porter
Total Gross: $41.4 million
Still outgrossed Employee of the Month ($38.4 million) in 2006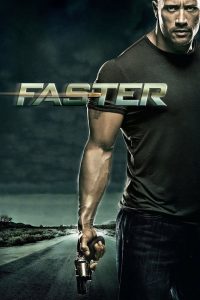 2. Faster 
Immediately after getting released from prison after ten years, The Rock looks to gain revenge for the murder of his brother.
Released: 2010
As James Cullen
Total Gross: $35.6 million
Still outgrossed MacGruber ($9.3 million) in 2010
1. Southland Tales

And who could forget Southland Tales? Actually, who even can remember it? The Rock is an actor planning his next film with a pornstar while the United States is under the threat of a nuclear attack.
Released: 2007
As Boxer Santaros
Total Gross: $375,000
Still outgrossed Beyond Hatred that brought in a whole $949 worldwide in 2007.
See the official Southland Tales movie trailer below.
To read his Top 5 Highest Grossing Films, click here.
Please leave any questions or comments below!